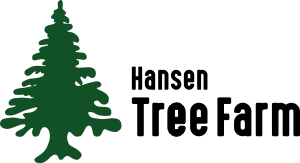 Open Nov. 18. Close Dec. 17
Fri.- Sat.- Sun. 9-5

7440 Alpine Dr,
Ramsey, MN 55303

Welcome to
Hansen Tree Farm
, it is our forest in a city and we happily share it with professional photographers who treat it with respect. We're very happy that you find this place as beautiful as we do. In this document, we have two sets of instructions, one for "off-season" photo shoots and one for "on-season" or the 14 very busy days a year we are open.
We have a few updates for the 2017 season.
On-Season
If you plan on visiting our farm on any of the days we are open in 2017
PLEASE
follow the below instructions. Read
"off season"
if you will be visiting on a day we are not open.
•
During the 5 weekends we're open
there will be a $30 fee for clients using the farm for photo sessions. The fee covers the hot drinks and hot dogs, hay rides and of course our famous Christmas sausage. This fee will apply to each separate group you photograph. The client will get a free wreath ($30 price) if they decide to purchase a tree. We think its the best way to ensure that your clients feel free to enjoy all of this holiday experience.
•
Parking.
Please park by the "group meet" area on our map.
• When you, the photographer, arrive at the farm (during the 5 weekends we're open) step inside the barn and pay the cashier. You'll be given a coupon for your client, good for a free wreath with the purchase of a tree. The new fee applies only to the 14 days we are open! See our 2017 open dates here and on our website and Facebook.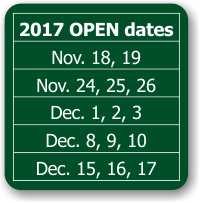 • We have picnic tables and a campfire - located in the center of our farm (
'group meet'
on our map) for photographers to use. If you schedule a shoot during our open days, plan to meet your clients at the group meeting area and
NOT
at our front entry. During the days we are open please quickly pay inside and get the wreath coupon, then jump back in your vehicle and head straight to the "group meet" area. There is plenty of parking there for you and your clients, and much easier for you to find each other.
PLEASE
relay this information to your clients, they should meet you there and not at the main entry, main campfire or sales barn.
Off-Season 2017

(These are any day we are not open, including weekdays in November and December)
•
There is no charge
for shooting at Hansen Tree Farm 351 days a year! You may come out any time you wish, and without notifying us each time. And of course it is much quieter though equally scenic!
•
Parking.
If the gate is open please drive in and park in the parking area past the double gate If the gate is open,that means that Dave or Mark are on-site working. And that a tractor, mower, or other equipment may be in use, so please take care! If the gate is closed please park as safely as you are able on the side of the road or in the driveway, but do NOT block both gates. You are aways very welcome to walk in for photos.
Tips
• Over 125 photographers use Hansen Tree Farm, during all seasons. You likely will run into others when you come out. Weekends get very busy, especially in the fall and early winter
• Please be sure your client has your phone number and maybe even what vehicle you're in. Unhappy clients have approached us asking where "their" photographer is! Especially when it is a busy weekend we recommend having a clear plan to find and meet your clients.
• We hope that you are a member of the Professional Photographers of America (PPA) and have their liability insurance. It is reasonably priced and makes sense for anyone in the business.
FAQs
"Dave, why on earth do you allow photographers all over your farm?"
I can relate to your request to use our scenic farm for photo sessions because my 'real' job is a photojournalist for the University of Minnesota and over the last 40 years have had the satisfaction of introducing many new discoveries to the public, from the Honeycrisp apple and cold hardy wine grapes to swine and turkey vaccines. I've shot in 40 countries and six continents and people are good to me, so I say pass it on. Just respect our property.
"What type of photo sessions has the Tree Farm had?"
You are very welcome to use Hansen Tree Farm for location Christmas photos of families, grad photos, maternity photos, engagements.... and any time of the year you'd like.
"My clients loved the farm, do you do weddings or other events?"
We do NOT want to get into the business of doing events (weddings, graduation parties...). We are strictly a Christmas tree farm, open from the weekend before Thanksgiving to Christmas, and our 'real work' schedules would never allow us to do more during other seasons. But we are very happy that your clients enjoyed our scenic forest.
"Does your family live at the farm? Will we see you out there?"
No one lives on the property we all live and work in St. Paul. My brother Mark and I are the owners of Hansen Tree Farm and are out there off and on, several times a week but usually in the late afternoon and into the evening. A neighbor, Jim Fiala, walks the property several times a day and monitors activities. If our gate is open then drive in. If the gates are closed then park just outside, but don't completely block access to the right hand gate.
"The vintage tools and tractor would look amazing in my shot!"
This is a real working farm. There is equipment and tools around, so please stay off tractors and mowers, these are not props but heavy machinery that can be unsafe. However, the rustic shelters near the entrance are fine to use and they make great backgrounds. Our hay bales and firewood-length logs may be used but please put them back.
"I am meeting my clients on a weekday in the off season, is a restroom available?"
Keep in mind there are only "port-a-potty's" available during our selling season, that is between Thanksgiving and Christmas. All other times of year we do not have facilities.